All the uptime in the world.
Automatic material handling
Designed to be left unattended, the Material Station allows the UltiMaker S7 to 3D print longer – day or night. Loading material into the Material Station takes seconds – not minutes. Simply open the door and drop the spool into a bay. During a print, any spool not in use can be switched out.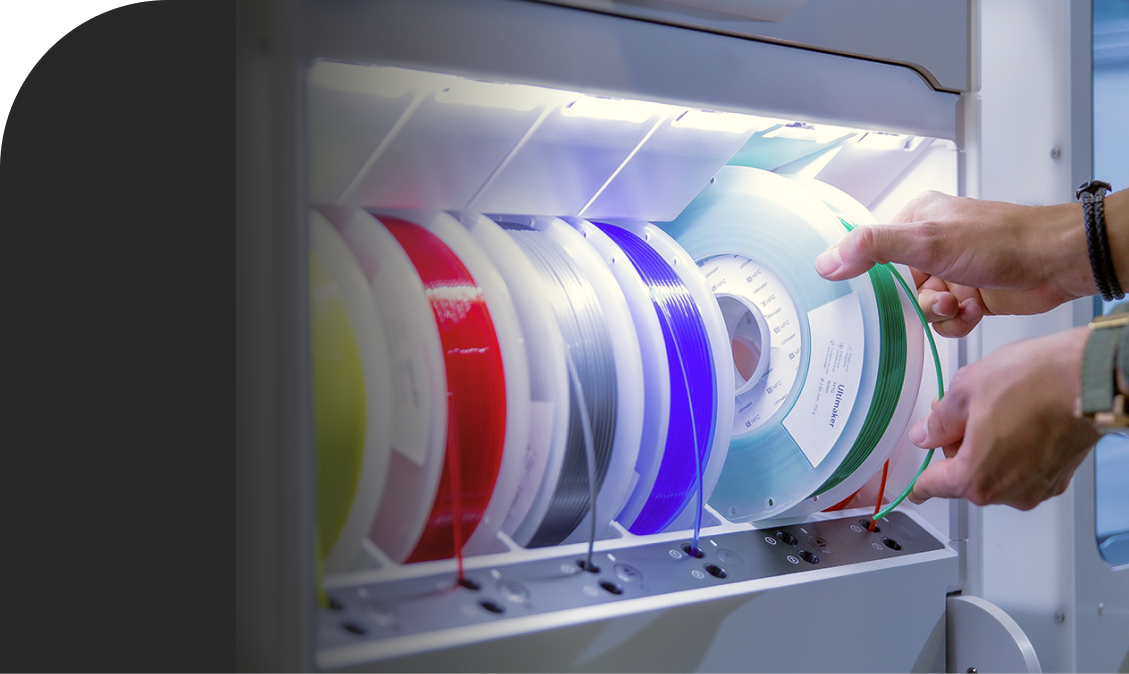 Front-loading bays for
6 spools
(including composites)