On the air: The Talking Additive podcast is live
Our podcast series, Talking Additive, hits the digital airwaves today. The series will explore the impact of additive manufacturing on various industries and organizations, and is hosted by Matt Griffin, Ultimaker's Director of Community.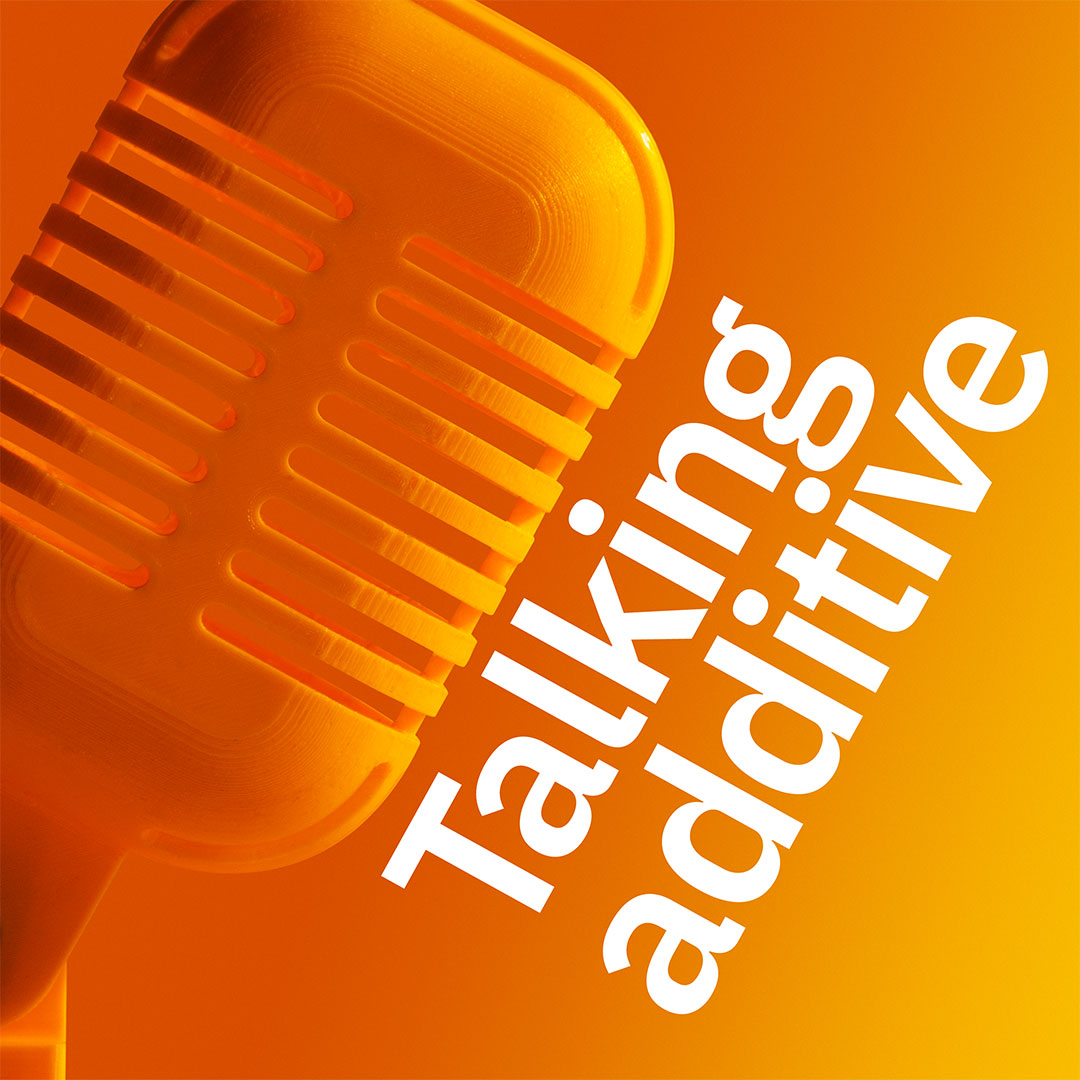 When and where can you hear Talking Additive?
The first three episodes of Talking Additive's first season are now available. New episodes will be released every two weeks, on Tuesday. The first season will consist of 10 episodes. A second season is planned for later in the year. You can find it at the Talking Additive website, as well as various podcast platforms, including Spotify, Google Podcasts, and Stitcher.
Why a podcast – and what will you learn?
Talking Additive is meant to celebrate success stories and share knowledge from those on the forefront of 3D printing. It will serve as a rich resource for all relevant aspects of additive manufacturing, across hardware, software and materials. We will sit down with top innovators from within our network of customers, partners, and allies to converse with them further about their ideas, philosophies, and successes.
"This is a chance to learn from those who are living this transformation of business and industry every day, and share this learning experience with our customers who are just setting out on their journeys into additive manufacturing," host Matt Griffin says.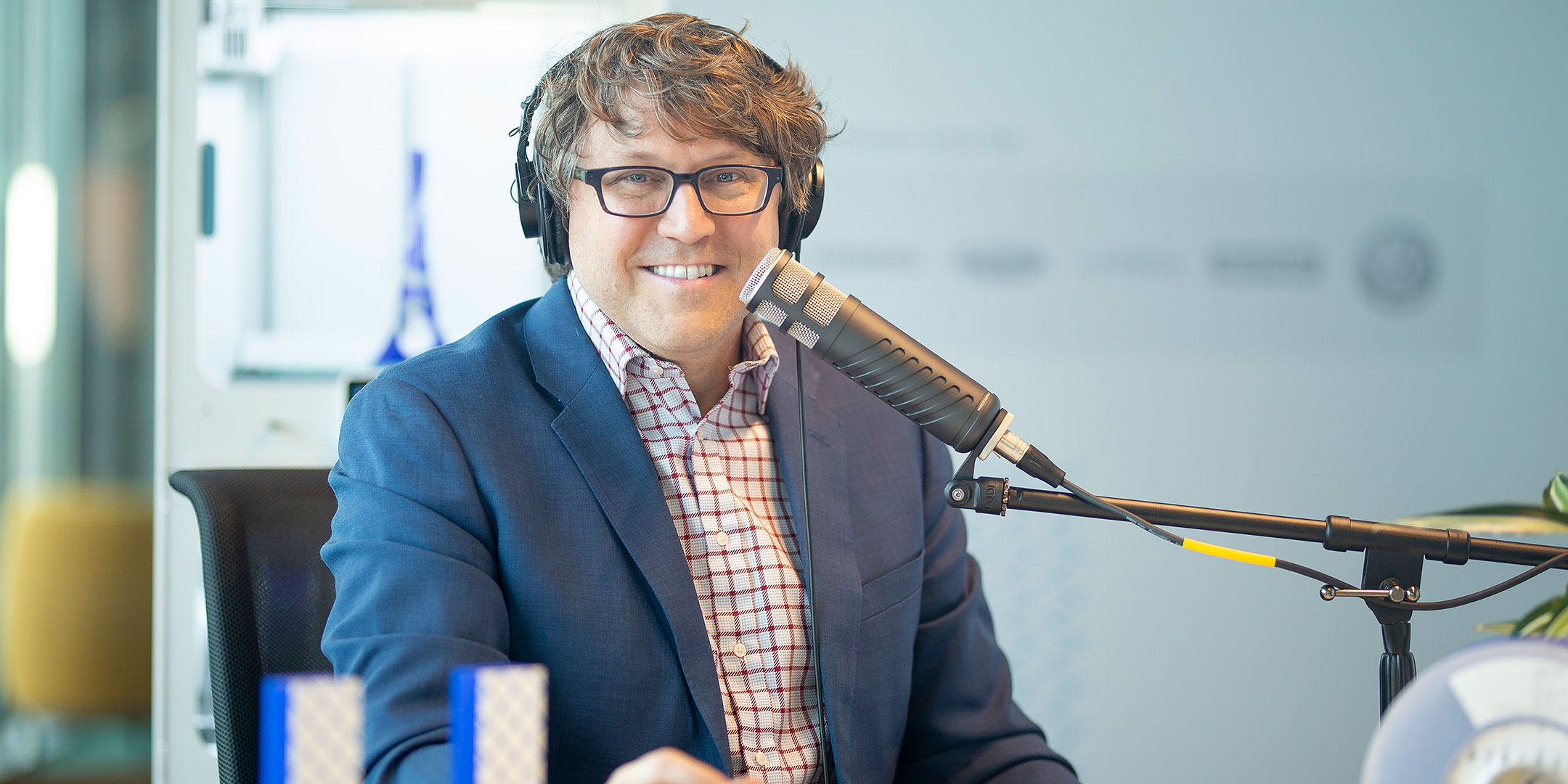 Insights from Talking Additive guests will give form to the developing role of 3D printing in an organization's day to day operations. Through real-life adopters' stories, we'll take a look at how the technology has already significantly changed the business ecosystem. 
"We hope that Talking Additive will provide an interactive avenue for our audiences to critically engage in the conversation around the impact of adopting additive manufacturing," Matt says.
What episodes are available now?
The first three episodes of Talking Additive are now available for streaming or downloading.
Episode 1: The 3 stages of adopting additive, with Matthew Forrester, L'Oréal 
As a world leader in beauty, beauty tech, and cosmetics, L'Oréal is constantly searching for ways to innovate. Additive manufacturing, then, is a natural fit with the company's culture. In Talking Additive's inaugural episode, Matt Griffin sits with Matthew Forrester, L'Oréal's Additive Manufacturing Technical Manager, at the company's headquarters in Clichy, France.

The pair will discuss how 3D printing plays a key role in several of L'Oréal's prototyping and manufacturing processes. Matthew will also explain the three stages of adopting additive manufacturing: Prototyping, Plants, and Production.
Episode 2: Application-driven materials strategy, with Danielle Glasbergen-Benning, DSM
DSM is a multinational material and life science company, located in approximately 50 countries across the world. It provides everything from a significant proportion of the world's Vitamin C and animal nutrition to injection molding materials for electronics and mobility – as well as advanced additive manufacturing materials.

In Talking Additive's second episode, Matt and Danielle analyze the process of translating application needs into material solutions, providing insight into recent cutting-edge projects made possible by DSM's portfolio of materials, which are available for open platform professional 3D printers.


Episode 3: The future of manufacturing
The third episode of Talking Additive offers a look at philosophy of additive manufacturing from several key minds on the Ultimaker team: Paul Heiden, Senior Vice President of Product Management, Merijn Neeleman, Portfolio Development Manager, and Rohit Jhamb, Director of Global Research and Analytics.

They discuss the role of 3D printing in lean manufacturing, digital distributed manufacturing, the future of the supply chain, and how production processes evolve when companies adopt 3D printing in their product development and fulfilment pipelines.

Stay in the loop
Want all the latest Ultimaker updates, including podcasts, webinars, and information about our latest products?