Webinar recap: The Ultimaker S5 Pro Bundle product tour
Ultimaker's third webinar, "The Ultimaker S5 Product Tour" is now live. It continues our series of monthly webinars that focus on specific, deep-dive topics that we believe are important to Ultimaker users.

Where can you see it?
You can view the webinar below:

There, you can register with your name and email address, and immediately begin watching.
What will you learn?
The Ultimaker S5 Pro Bundle – which includes the Ultimaker S5 3D printer, plus its Material Station and Air Manager – delivers our vision of the ultimate desktop 3D printing experience. With automatic material handling, effective air filtering, and filament humidity control, there's a lot of tech under the hood that allows our flagship machine to work as efficiently and effectively as possible.
Matt Griffin, Director of Community Development for Ultimaker Americas, will sit with Arend-Jan van Lent, Ultimaker Industrial Design Engineer – and one of the minds behind the Ultimaker S5 Pro Bundle – for an exclusive product tour.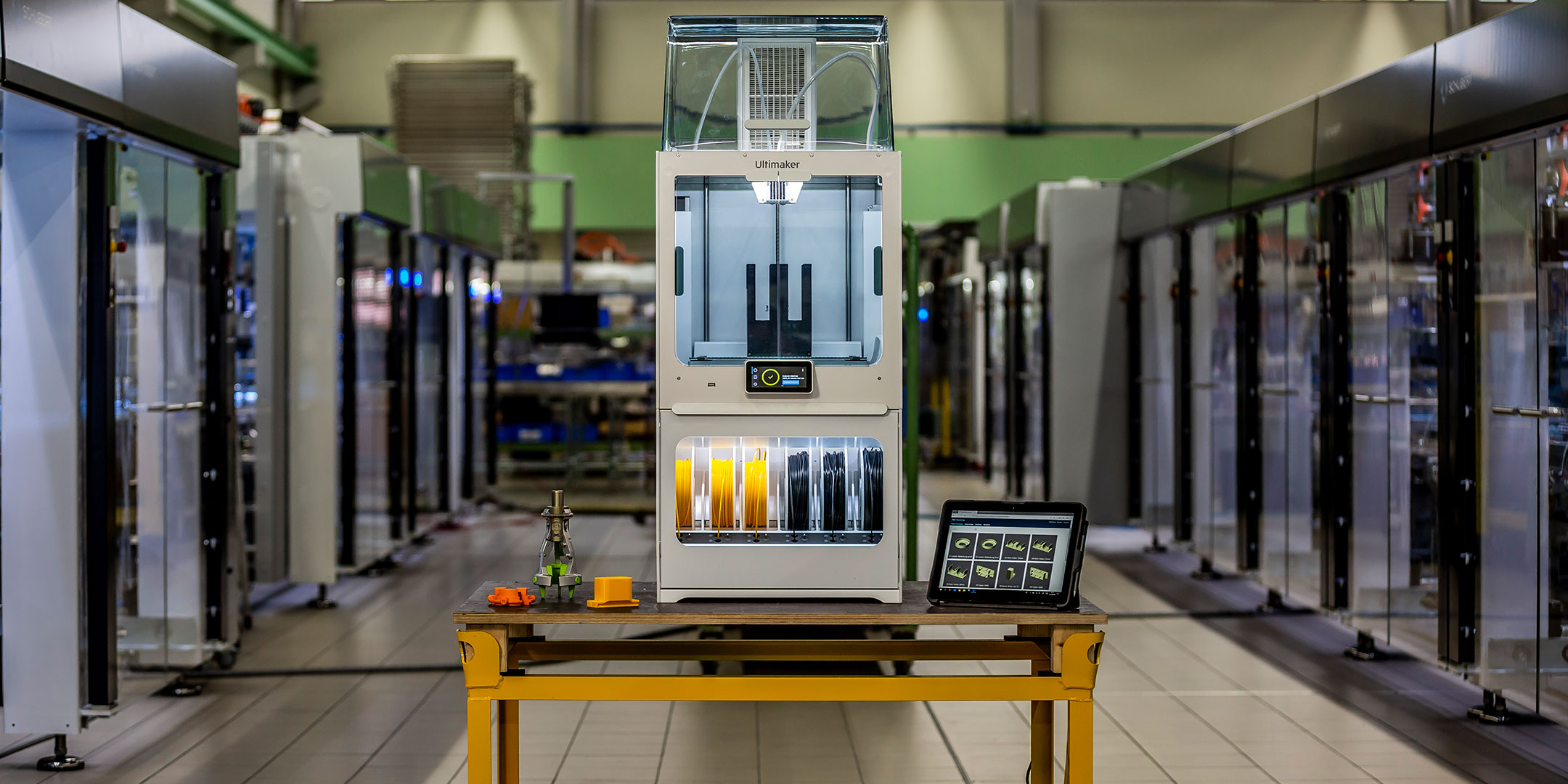 The broadcast will cover:
The challenges that were overcome to squeeze six spool bays inside the Material Station

The simple reason why the Material Station's door doesn't open flat – and how this improves print quality

How the Ultimaker S5 works with the Material Station to achieve automatic filament priming and depriming

Design features that allow the Material Station to handle more than 28 million material configurations

Why the Air Manager enables more freedom in setting up your 3D printer

Future developments for the Ultimaker S5 Pro Bundle
After viewing the webinar, you'll gain a better understanding of whether the Ultimaker S5 Pro Bundle is the right solution for you or your business.
All the parts required in order to [produce a] printed object are developed in-house. We have our own software development team, we have the hardware development team, we are working very closely together with the material manufacturers. Those all help to ensure that we get the the printed part quality – as well as the user satisfaction, the user journey, and the workflow – that we like.
What's next?
The next Ultimaker webinar will be broadcast next month. To catch it live, keep an eye on Ultimaker's social media channels in the coming weeks for a sign-up link. We look forward to seeing you there!
Want to stay up to date with everything that's happening at Ultimaker, including all the latest webinar news?