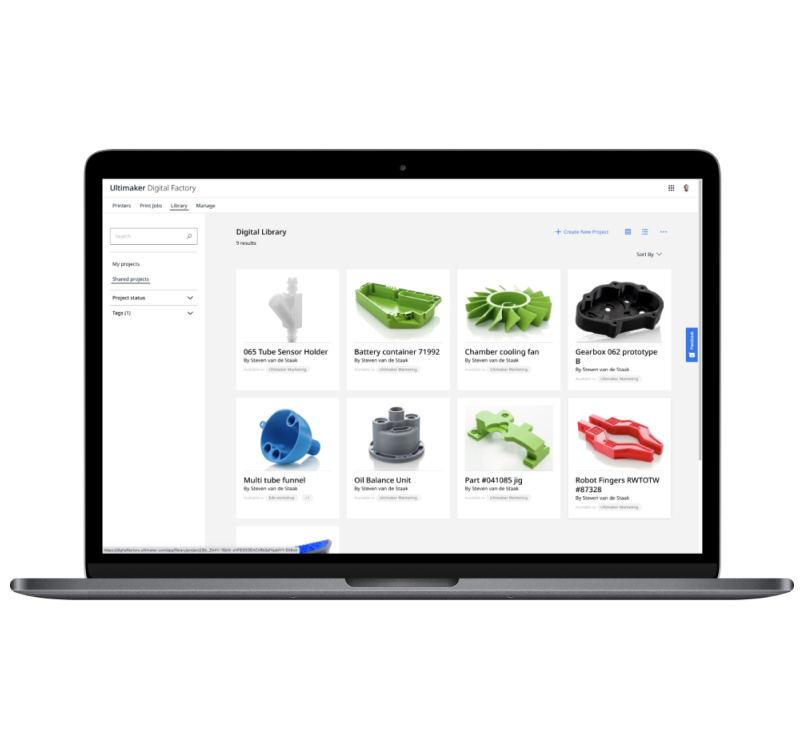 Stock up on success
Build an unlimited digital library of 3D printing applications and easily calculate their increasing value to your business.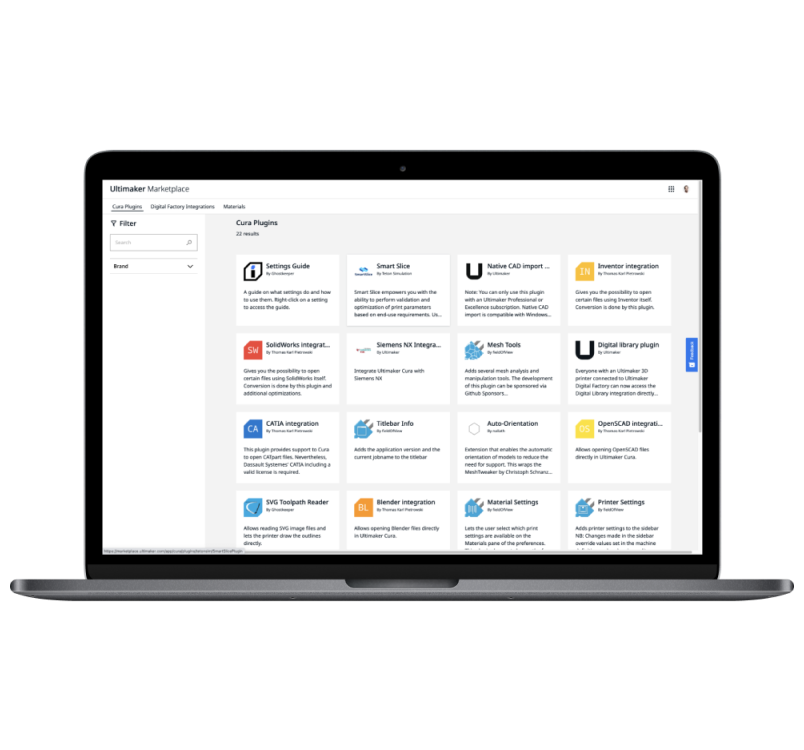 Take more shortcuts
Empower your teams to design, iterate, and print more efficiently with native CAD file imports to Ultimaker Cura and reprint from an unlimited job history to avoid reslicing.
Remote teamwork made easy
Work together on collaborative projects and get everyone to the same expertise level with professional, online courses – specific to each role.